Saint Francis Statue
Saint Francis Statue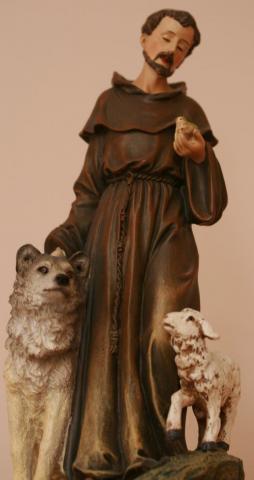 Saint Francis is the patron saint of animals and the environment. Click on the link above under About Us/Information (Why Saint Francis?) to read more about him.

This statue was given to Dr. Cripps by Father Jeffrey L'arche.

One of our first clients saw the clinic with the name Saint Francis Veterinary Hospital, so stopped to ask if we were a veterinary hospital associated with the church or if we would see Jewish dogs and cats. Dogs and cats with owners of all faiths are welcome at Saint Francis Veterinary Hospital.