Affordable, State-of-the-Art Dentistry
Includes:
Anesthesia
ECG Monitoring
Ultrasonic Scaling, Cleaning, and Polishing
Any necessary Extractions - Loose, rotten, or painful teeth
Fluid therapy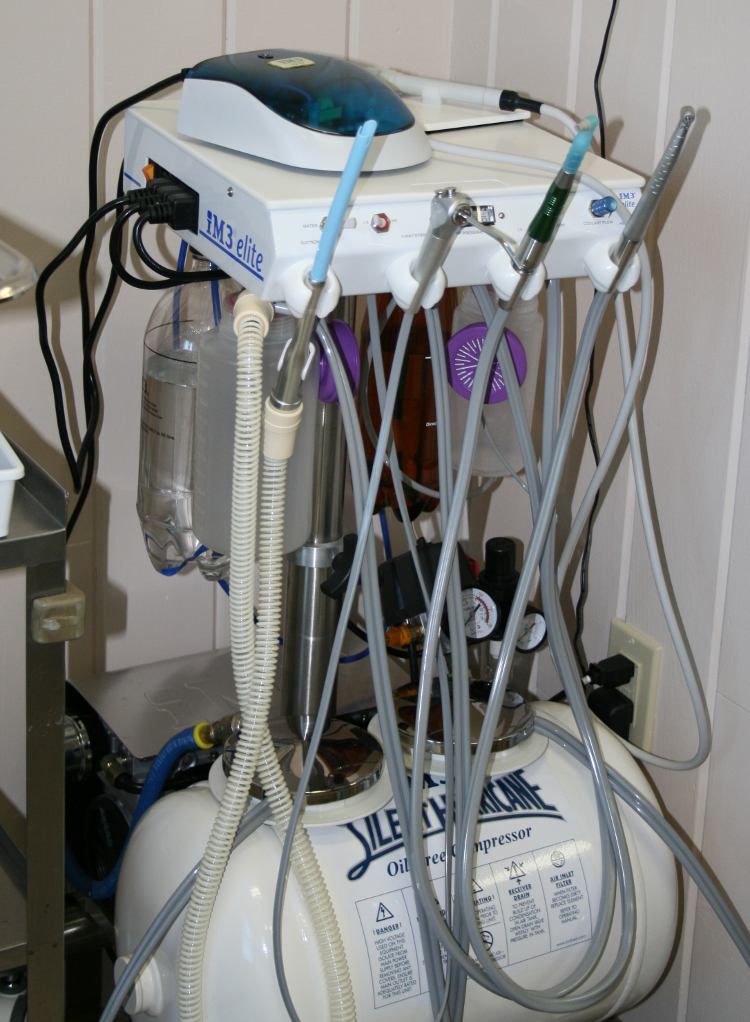 One of the most important things to do for the general well-being of your pets is to keep their teeth clean.
Dr. Cripps is committed to the health of her patients.
She has invested in the tools to get the job done properly and easily.
That is why the procedure is so inexpensive at Saint Francis Veterinary Hospital compared to other practices.